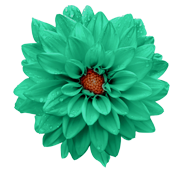 Besondere Wünsche

Videoberatung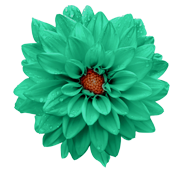 Besondere Wünsche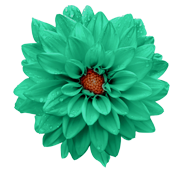 Specific requirements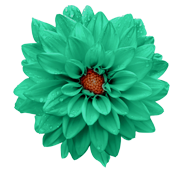 Specific requirements
We are a leading service provider of Corporate Finance – for upper mid-sized enterprises. We are independent and committed to our clients' interests.
We provide our support to CEOs and shareholders of industrial clients by steadily improving their companies' financial structure, negotiating optimum contract rates and conditions. Our clients' turnovers range from 50 m to 5.0 bn EUR and they are in strong expanding and/or internalisation or reorganisation phases. For SMEs and end buyers in the mechanical, automotive and plant engineering sectors, we acquire financial assets via the direct access to the portals of finance institutes. We file credit applications and avoid separate discussions and tendering processes.
For investment and working capital finance, we provide customized tender processes, carried out on your behalf and in your best interest, so that we ensure higher liquidity, less restricted collaterals and more stable financial structures.
Working Capital
Factoring is THE anchor product for working capital. Only in a second step, bank-based solutions without providing collaterals are reasonable. Several reasons are in favor of this approach: ratings and working capital ratios are improving as well as the overall value of your corporation. Even prior to the financial and economic crisis, legislation favored factoring companies due to their exiting IT-systems structures significantly over banks. For companies, these advantages result in a higher transaction security  and especially in a significantly improved liquidity from selling receivables.
Please use our analysis sheet for inquiries. You will receive our declaration of confidentiality in return immediately. Analysis Sheet Factoring
Your current contracts with banks and other financial institutes will be be reviewed and taken into account, regardless of your company's required financing method.
Please feel free to contact us without obligation. We guarantee absolute discretion and confidentiality.
Investment and Equipment Finance
Are you planning to purchase machinery (Industrial, Robotic, Agricultural, Medical, mobile Thermal Plants, Commercial Vehicles, Trailer, Cranes, Tractors, LED Lighting Solutions or IT Infrastructure), to purchase or construct real estate? Through tender processes, we will gladly negotiate best financial conditions for your financing.

For Equipment Finance, we provide our calculator (EFC), based on asset class (Industrial, Robotic, Agricultural, Medical, mobile Thermal Plants, Commercial Vehicles, Trailer, Cranes, Tractors, LED Lighting Solutions or IT Infrastructure) and planned purchase price. Please register on our website with your email address. Afterwards, please choose your preferred financing method in the calculator (leasing, hire-purchase, credit/loan). You may calculate with different options and modify any values at your desire. Depending on your company's credit score, conditions will be further improved in the tender process.
Once you are prepared to invest, please contact us. We are glad to discuss the details of your project. We will also take care of all formalities. There will be no follow-up contacts or any third party visits. The processing will be handled centrally – in your best interest – especially when considering your sensitive company data. As soon as you provided your contact data, you will immediately receive our declaration of confidentiality.
Each finance inquiry is automatically reviewed regarding funding eligibility to secure you potential subsidies or other funding.
Reorganizing your Financing Structure
Many companies are reorganizing their bank credits and loans due to digitization of the financial markets and the leading banks' situation in Germany.
Refinancing can substantially improve the company's financing structure and secure long-term liquidity, if digitized financial solutions are professionally utilized.
Firstly, financing focuses on the active side of the balance sheet items and their specific asset classes. For any asset class a specific tender process is required. Therefore, it is crucial to prepare inquiries for bank institutes or financial specialists professionally. Data bases, forwarded to banks or insurance companies by field agents of finance agencies tend to create a life of its own, which has to be avoided. In terms of tendering, this matter is substantially increasing. Please contact us for this very reason!
You can use our online Equipment Finance Calculator (EFC) to specify any inquiries you may have about your equipment finance and forward the calculation directly to us. Asset classes are defined for vehicles of any kind, machinery and equipment. The underlying rates are updated on a daily basis and may be improved within the tendering process, depending on your company's credit score. Please ask us!
Only for refinancing and extension financing, it is mandatory to determine your enterprise's current financial status: pledged collaterals, contract terms, potential of releasable collaterals, liquidation of collateral pools as well as syndicated loans.
Consulting and Tendering
Regulations of BaFin and new forms of digitization in the finance market require professional assistance in tendering processes.
BaFin grants leasing and factoring companies more rights and thus more variety in acquiring liquidity flow than banks. We kindly ask you to calculate inquiries for credits and loans, hire-purchase or leasing by using our Equipment Finance Calculator (EFC). We will place your inquiry at major leasing companies in close accordance with you. This will save you time and interest payments but above all, you will secure your enterprise's liquidity on a permanent basis.