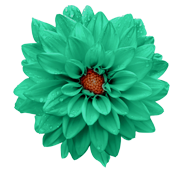 Besondere Wünsche

Videoberatung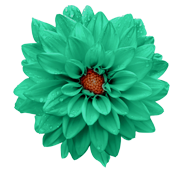 Besondere Wünsche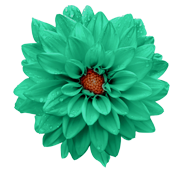 Specific requirements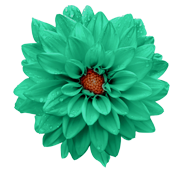 Specific requirements
How Do We Support You? 
We examine your existing loan agreements including collateral agreements and purpose declaration
We check your financial scope of action considering all collaterals agreed, restraints and options of termination
We analyze and explain complex structures of loan agreements
According to your requirements, we develop the appropriate financing target structure and realize it on the financial market
We support you when choosing your financing partner and accompany the negotiations – in the background or on site in your company
Digitization Is Changing the Financing Market
Nowadays, the process of risk portfolio strategies and digitization requirements of the banking sector has reduced the level of profound and high client advisory almost to zero. And this situation might stay so. Additionally, contact persons and banking advisors are getting younger and more inexperienced. Due to BaFin regulations, banking advisors are excluded from credit decision-making. As a consequence of risk management regulations, banks are increasingly aiming at syndicated solutions which is recognized by the affected clients as a cartel.
Digitization processes consequently lead to automated credit decisions and to the withdrawal of familiar recognized credit offers of the banks. Corporate Financing has changed forever.
Keywords for Your Performance in Line with the Requirements of the Financing Market
Optimization of existing financing and balance sheet structures
Credit structuring for securing medium- and long-term liquidity
Smooth transition of corporate finance to digital processing decision making of banks and special financial institutes, while retaining data security.
Competition through tender of financial solutions, nationally and internationally
Establishment and liquidation of complex consortial agreements as well as pool bank agreements (also in restructuring and insolvencies)
Negotiation of debt waivers potential
Planning and usage of funding instruments
Fund raising by means of loans, leasing, hire-purchase, factoring, equity and hybrid capital. Providing interim solutions until the new bank financing is secured. Raising of credit and guarantee facilities
Financing of investment projects and project financing (nationally and internationally)
Support and monitoring during the succession process, financing corporate acquisitions and management buy-outs (in the procurement of equity and debt, but no M&A advisory)
When You Should Contact Us
If you answer at least three of the following questions or statements with "YES", you should unbindingly talk to us:
Is your business fast growing?
The possibilities of subsidies and funding programs have not yet been checked.
Are you bound to one or two principal banks as far as the presentation of collaterals is concerned?
Have you agreed upon more than one collateral for a credit or loan?
Have you agreed upon financial figures as condition to perpetuate your credits?
The declarations of purpose concerning your collateral agreements are not complete.
Have you submitted a budget to the banks, to which you will not be able to adhere?
Are there any existing credits or loans to be extended and are you still waiting for the approval?
Are there any substantial amounts required for the final repayment of loans, which cannot be taken out of the daily business
Has there been any claim for a continuation certificate?
Do you feel that you are extensively and sufficiently bindingly supported?
First of all, we examine your existing financing structure through the eyes of your financing institute and explain this perspective to you. The central issue is the question whether the existing and planned financing procedures are stable enough to deal with budget deviations, value adjustments of securities, growth plans, market shifts and changes in the banking sector.
We analyze and explain whether you have been supported in conformity with the market concerning all of your contractual conditions such as covenants, collaterals and conditions. As a result of this analysis, you will receive an appropriate financing concept for your company, which you can manage in the face of adversities, which is transparent and negotiated at the best. Due to our concepts, it is possible to establish you as an equal negotiating partner at financing institutes.
Consulting Saves Time and Reduces Further Interest Payments as Well as Collaterals
For many mid-sized companies, it is an annoyance that good (independent) consulting service has to be paid. Anyone who wants to reach his targets wants to do it now, not in the future. In 9 out of 10 corporate projects (situations) we improve the results and quickly reach the given target, including the implementation of financing solutions into digital structures. We are already in the 12th year of operation with a team of 9 experts.
Our Corporate Finance Customers
Companies with turnovers between 50 million euros and 5,000 million euros
Since the foundation of Financial Projects in 2007, the volume of credits handled amounted to 4 billion euros.